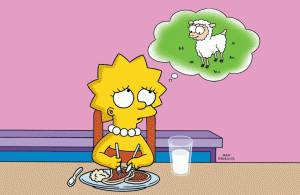 Tomorrow is Earth Day, and to do more to lower my carbon footprint, I, Hussain al Nowais, am trying to eat local and more plant-heavy. The Federal Government recently said that a vegan diet was the best diet for the planet as farm-raised livestock can greatly contribute to carbon emissions and other environmental concerns.  With that in mind, I am trying to go more vegan. Although, it might seem impossible to go out if you're a vegan, I'm extremely lucky because I live in Philadelphia.
The City of Brotherly Love is actually one of the most veg-friendly cities in the world with a bunch of wonderful options at my disposal. Here are a few places you might want to consider if you want to try more vegan food.
Vedge: This is the best of the best. It has received numerous awards, and it is one of the top ten best vegan restaurants in the country. I recommend the shaved brussel sprouts and the salt roasted golden beets.
V-Street: This is the cousin of Vedge. It features more street food and is a full bar. The langos, a staple in Hungarian culture, are absolutely magnificent. I can also vouch for the harissa spiced cauliflower and kimchi tacos.
Hip City Veg: This is a pretty good fast food option if you're looking for a quick lunch on your break. The groothie is their signature smoothie, and there are a wide variety of sandwiches, wraps, salads, etc.
Vegan Commissary: If you're looking for an option in South Philadelphia, the vegan commissary is great. The cheesesteak vegan version is really good, but the standout is the ramen and poached avocado for brunch.
Kung Fu Hoagies: Finally, there is the food truck, Kung Fu Hoagies. This is near and dear to my heart because they are usually parked in the University City area where I go to school. They serve vegan banh mi sandwiches, pho, and other Vietnamese staples. The food is very affordable as well.
Although I don't plan on going completely veg, there's little doubt that eating more plants is good for both myself and the planet. If you live in the Philadelphia area or visiting and want to try more vegan food, these are some great places to start.